Make a serum that's going to keep your nails strong & your cuticles healthy!! I love having strong and healthy nails and also in a NATURAL way!!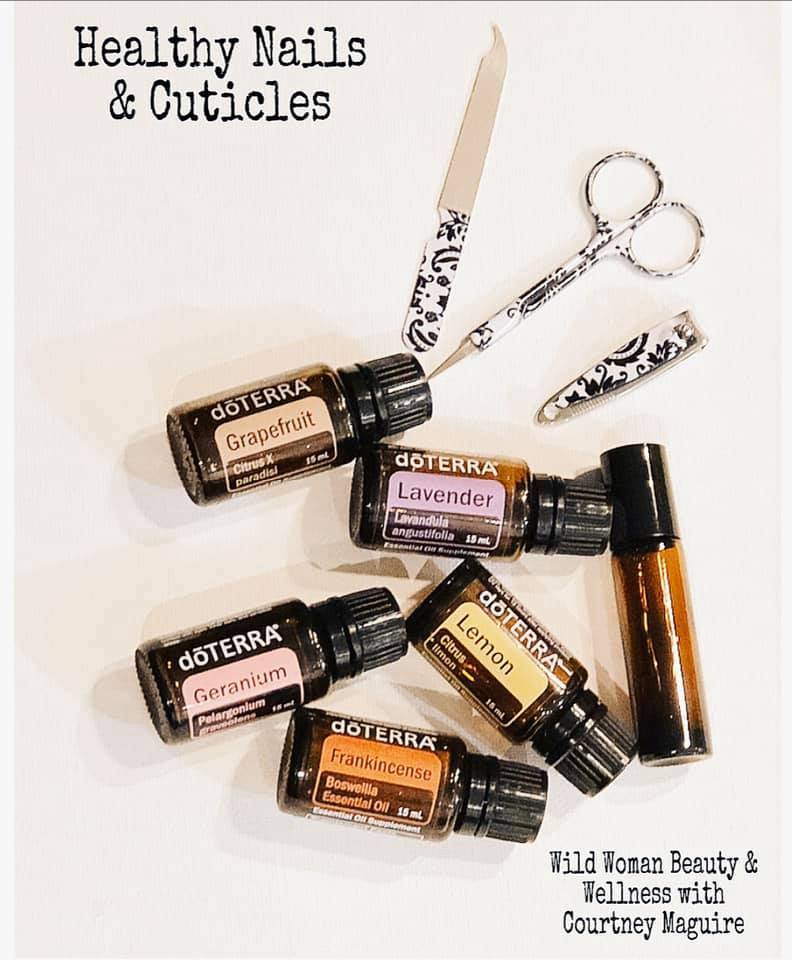 DoTerra's Essential Oils are 100% pure grade and CTPG tested!! You can find that at www.sourcetoyou.com
My nails have never been so long! I use this serum and also the Life Long Vitality Pack from DoTerra!

Put 5 drops of each
Grapefruit
Lemon
Frankincense
Geranium
Lavender
in a 10ml rollerball topped off with either jojoba oil or fractionated coconut oil!
Get all these oils PLUS the fractionated coconut oil w/ 25% off!
Reach out with any questions!